ABOUT US
PROFESSIONAL COUNSELLOR ACADEMY INTERNATIONAL is a leading supplier of International distance learning Skills Development courses and with our popular combination of supported open learning and innovative course materials, students are guaranteed an exceptional learning experience.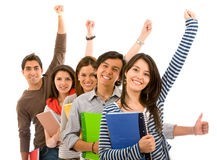 We currently offer more than 250 Skills Development short courses covering, a wide variety of subjects ranging from teaching Counsellors … Pastoral Counselling …  Trauma Counselling ... Teachers ... Child Care Workers ... Mentors. 
Courses which you can study at your own pace from home or work. Our experienced staff  are dedicated to the success of our students and will offer invaluable support.
Everyone has the Right to Study
With Professional Counsellor Academy you can learn at your own pace, so you can get through your course as quickly or slowly as you please.  Thousands of students sign up for home study courses each year and gain experience and the tools to improve their job opportunities.
 WE CARE ABOUT YOUR STUDIES 
At Professional Counsellor Academy, we always have our students at heart, so we don't just send study material; we also provide worked examples that will assist our students to better understand the subjects, and to use the tools.